Recently I shared a blog post with you guys about some favorite local businesses (restaurants, gyms and spas)! This week I'm back with more local treasures in honor of Small Business Saturday on November 28th! Please consider purchasing local from our community. We are so fortunate to have these amazing shops and they could use some extra love this year! #shoptheroc
This is a Rochester institution! They have the best, most unique gifts. They always make shopping a fun experience. I love their signature gift wrap and bells!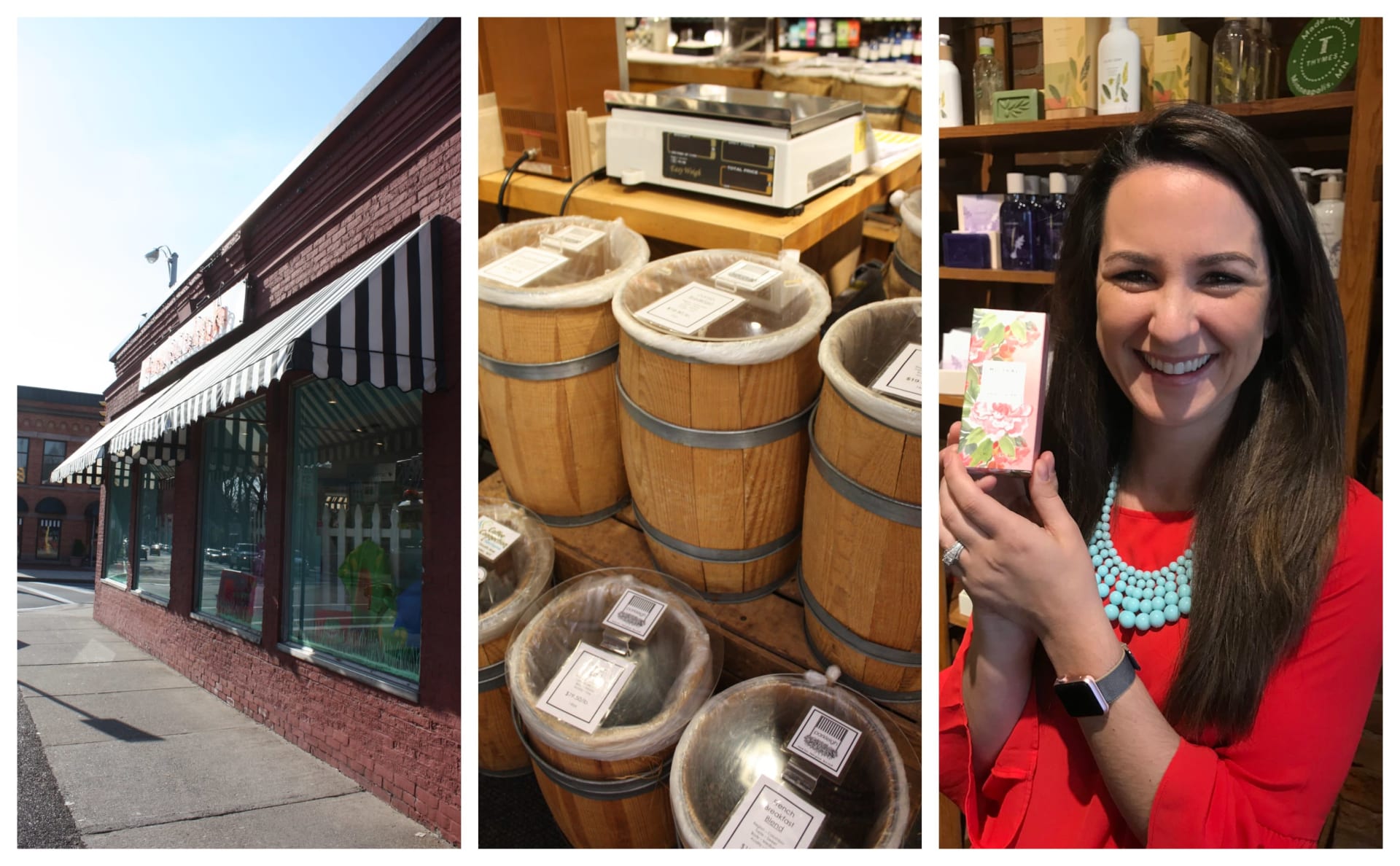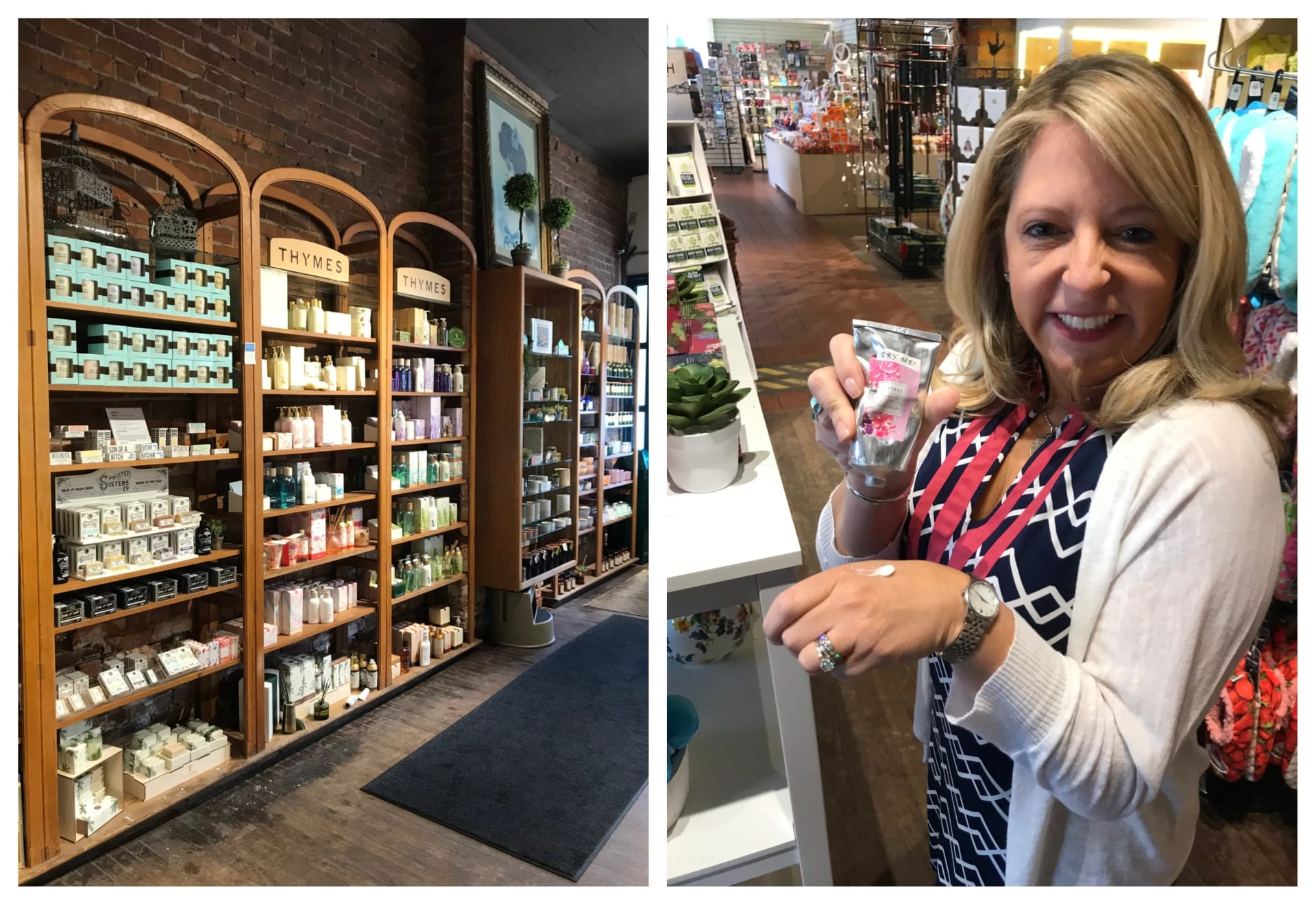 On one of our summer shopping excursions a couple years ago!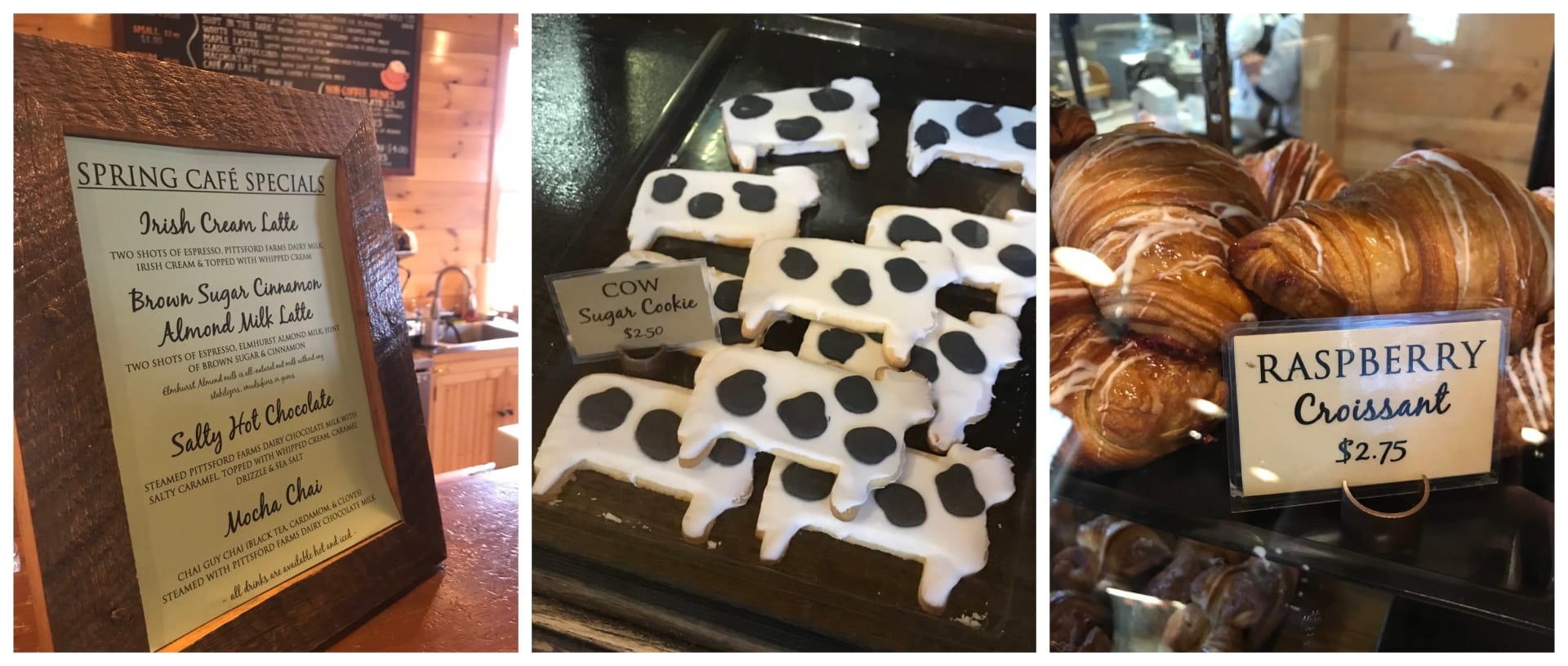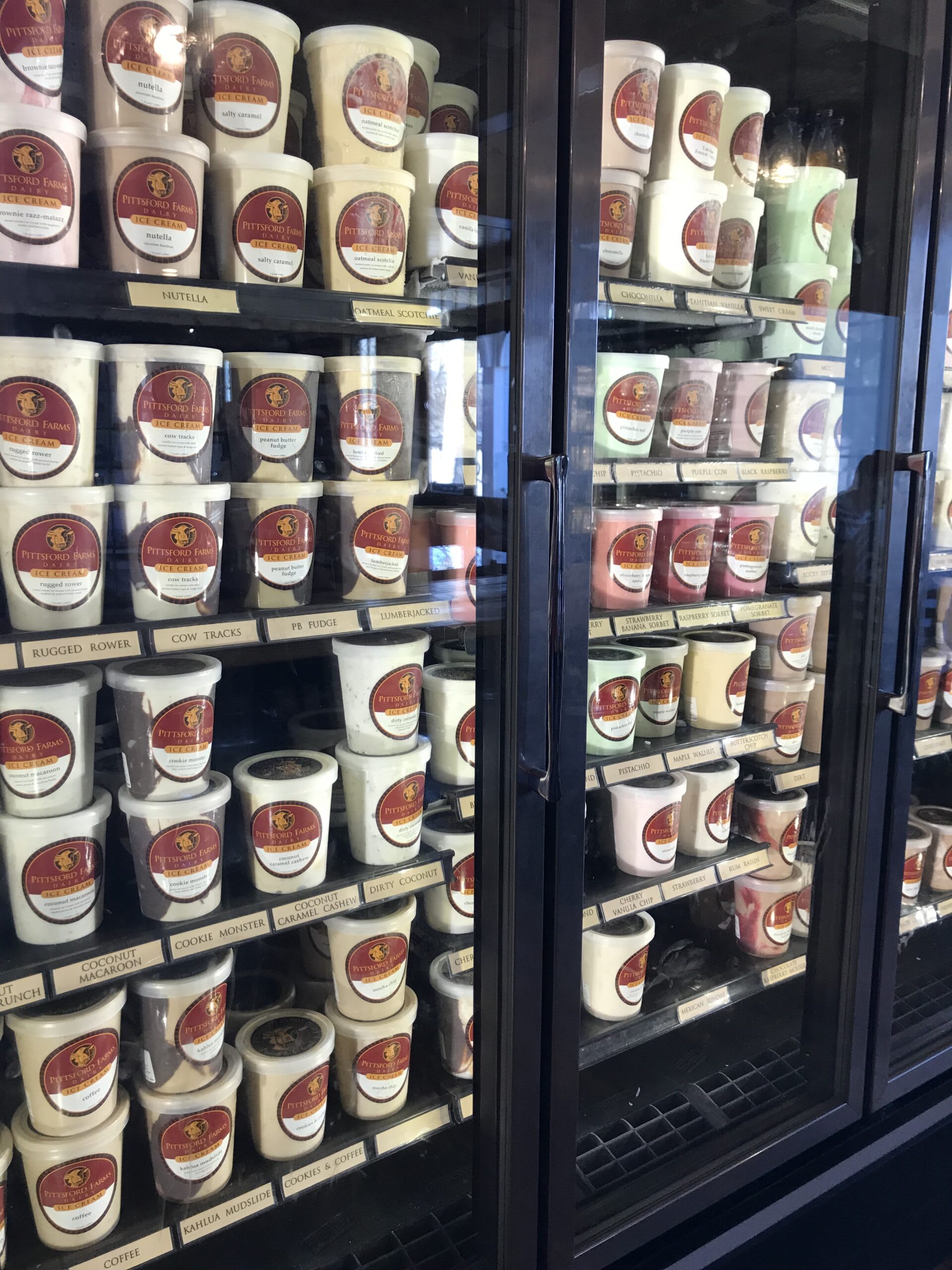 It's a dairy, sweet-filled wonderland! Ice cream and egg nog and pastries…oh my!
Stevers located at 623 Park Avenue (photo taken from website)
The Stever family first opened a Rochester chocolate shop in 1946! They have delighted the community for years with their delicious confections. Their molded chocolates are so fun for gifts and stockings! Check out the chocolate chicken wings and peanut butter dip! Hah!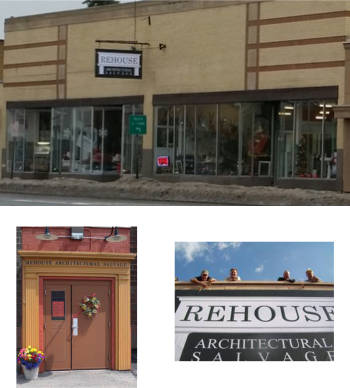 ReHouse on West Ridge Road. (photo taken from website)
Looking for something fun or vintage for your home? ReHouse is a treasure trove of home parts…from cabinets to door knobs to fixtures. They even have a presence on Etsy and Craigslist if you are interested in shopping from your couch!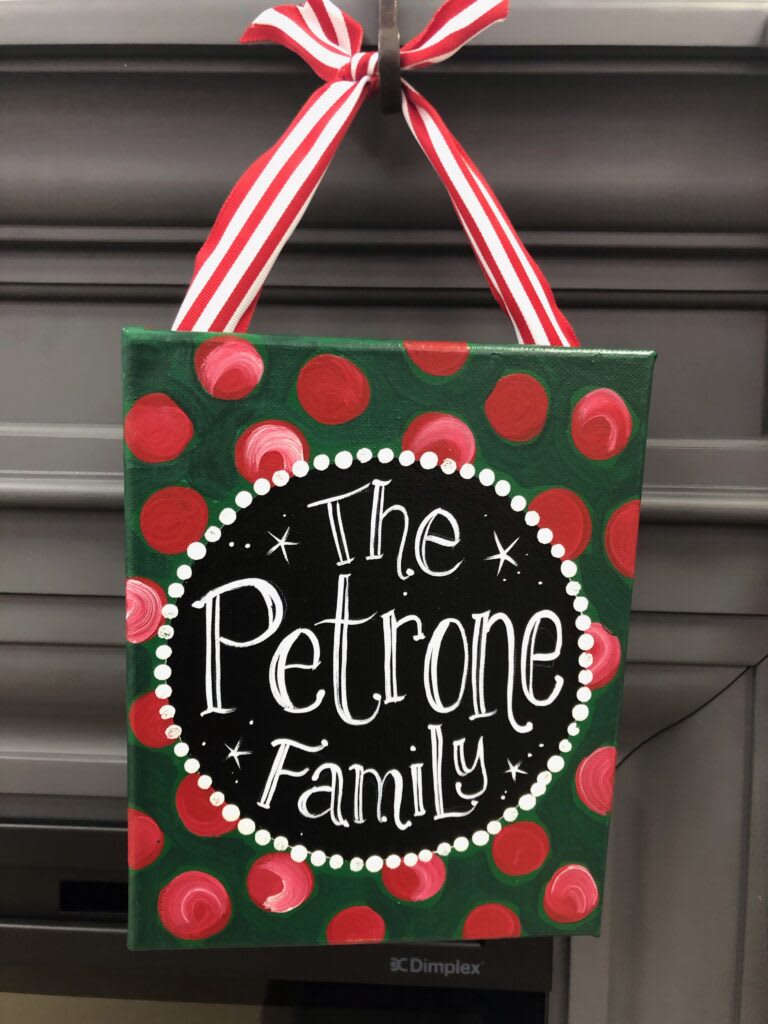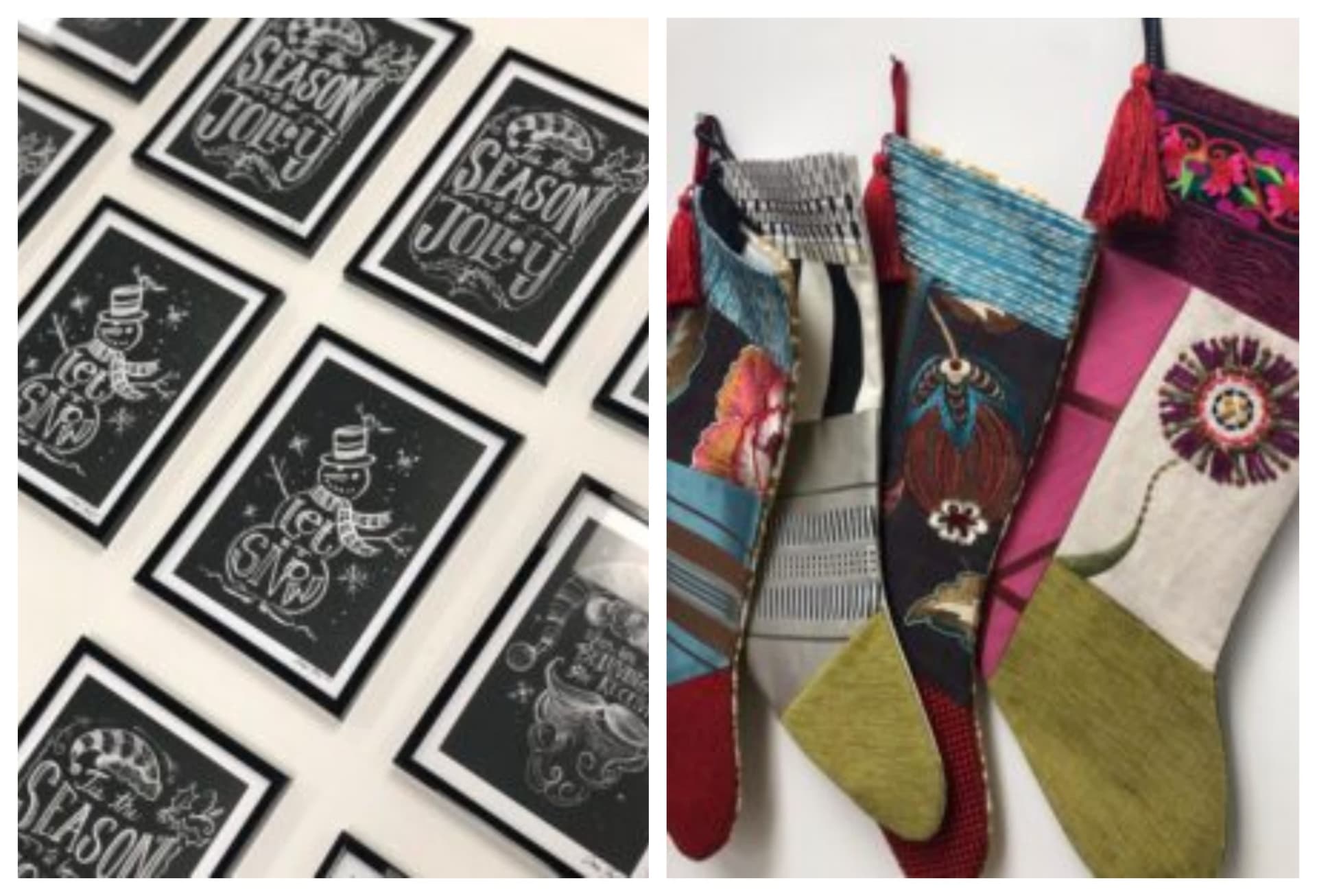 How amazing is my custom sign? Lots of gorgeous holiday treasures!
Many of you know I adore Amie Freling! Her talents are immeasurable! And, great news, she's opened up a new studio to further share them with all of us! Meme Hill Studio is located in Fairport Office Park at 1387 Fairport Road, Fairport NY building 1000 Suite 1000-A-2. If you're looking for something fun, colorful and chic, make sure to check out her shop. She also does custom projects (see Petrone print above)!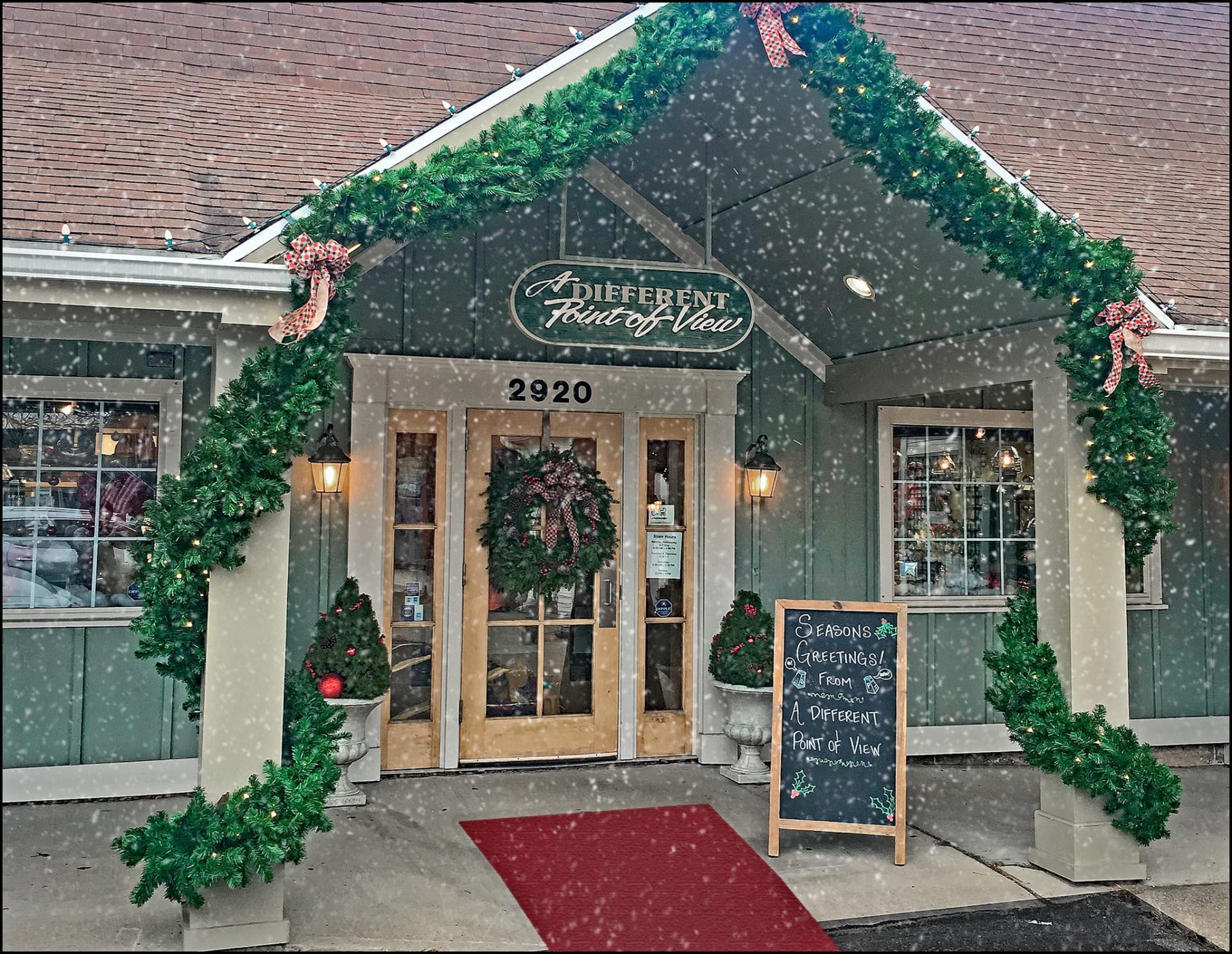 A Different Point of View. (photo taken from Facebook)
Located in Brighton, this shop is all about unique, luxury gifts! Treat a friend and treat yourself. Their website is pretty great if you're more inclined to shop from your living room! Some of their brands include Eileen Fisher, Hobo, Thymes and Simon Pearce.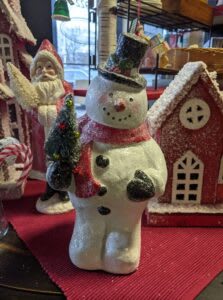 11th Hour (photo from Facebook)
11th Hour is located in Brighton and is brimming with goodies. Doesn't the picture above get you in the mood for the holidays? I love the vintage feel of the snowman and Santa. Lots of fun, eclectic finds…something for everyone!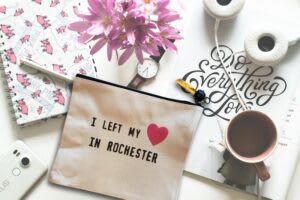 Peppermint (photo taken from website)
some cool ode-to-Rochester items. They have clothing and jewelry and cards and prints and candles. Very hip! Check it out! They even offer CURBSIDE pickup! WOOT!!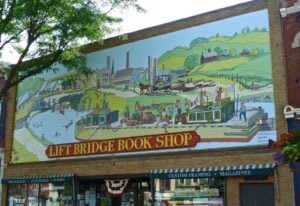 Lift Bridge Book Shop in Brockport (photo taken from FB page)
This bookstore is a Brockport gem! They have the best displays and best suggestions. They offer curbside pickup, shipping and free delivery in Brockport.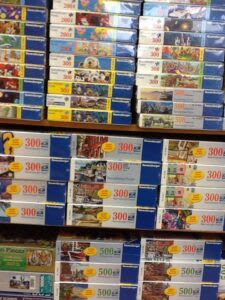 Puzzles galore! (Photo taken from FB page)
And finally, the best toy store! Hobby House Toys has several locations and is always a fun visit! They have the coolest finds! They will gift wrap your items in their signature bags and fun ribbon! And, the owner goes above and beyond to help you out! They also have inventory online so you can shop remotely! Curbside pickups and free delivery for purchases over $25 to Pittsford, Penfield, Victor, Fairport and Brighton.
There are so many special local businesses to celebrate and share. I love this community! Let's help give some extra love to all these places that make Rochester so great! And remember – restaurant gift cards make awesome gifts (Owl House, Joe Gatt's, Pittsford Pub…yum).
Here's a list of some additional local businesses!
Spread the word and the love:
#shoptheroc