This pandemic has taken its toll on everyone. Many small businesses were forced to shut down for periods of time and then had to be creative and quick-thinking and flexible when reopening. They have been tested. And they have stepped up!
I love our Rochester businesses. I wanted to share a few of my favorites and hope you will do the same! Let's get the word out and support our neighbors!
Be prepared to be PAMPERED! Christine, the owner, really cares about her clients. At Bella-Zen you are a friend, not a number. I love the personalized facials. We could all use some pampering right now.
Maddie and John are the incredible owners of Studio 22 Fitness. Here, you will get a workout like no other! They customize plans for all levels. They make you feel comfortable. Great space! And, what a perfect way to alleviate stress!
Incredible Italian food! The service is amazing! They offer a great atmosphere both inside and out. It's our family go-to!
Best. Breakfast. Sandwich. In. Town. Seriously, it's worth the wait on a Saturday morning. The Tree Town Cafe offers outside seating and an awesome farmer's market filled with fresh/local goods! Check out this gem!
This restaurant is one of our favorite highlights of the public market and offers one of the best meals in town! They have embraced the farm-to-table mantra. Their chicken cutlet is one of my absolute favorites!
My husband fancies himself a beer aficionado and he LOVES this place. Great selection of beer. The food is fantastic – I love their burgers and salads! They offer socially distanced indoor seating, outdoor seating, and pickup!
The best tailoring in town! Trust me – as someone who is not the tallest person and requires lots of hemming, I can speak knowledgeably on this topic! They offer quick turnaround, attention to detail, and all-around great customer service. Check out their cute boutique, too–love the masks!
This bakery location might be dangerously close to my office (though there are now several restaurants across town). I love their oatmeal and salads but if I'm being really honest…their pastries are BEYOND! I love the macaroons for a treat!
In an effort to have some normalcy and celebrate football season, I highly recommend the wings! The Bee Sting wings from Jeremiah's are my boys' favorites! This would be their go-to meal! They also offer take out! What is fall in New York without the most amazing wings?!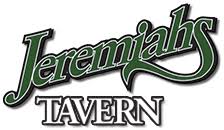 Thanks for letting me share a few of my favorites! This is certainly not an exhaustive list…there are so many wonderful local businesses that could use some extra love right now! Get the word out!